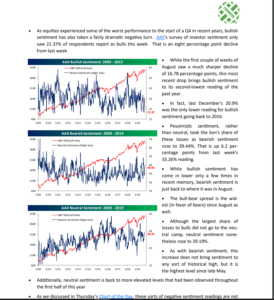 Again, in the weekly Bespoke Report, investor sentiment – which is traditionally a contrarian indicator – should portend higher prices down the road for the SP 500.
It's a very frustrating market – we get overbought and then oversold very quickly and then it reverses.
SP 500 earnings start in two weeks.
Thanks for reading…