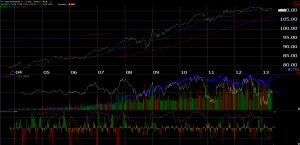 We deliberately cut off the northwest corner of the chart that identifies the security name. This is an ETF representing a major asset class.
My question to readers: would you buy or sell this security at this point in time ?
My answer (or opinion) will come later in the week.
Thanks for reading.
Trinity Asset Management, Inc. by:
Brian Gilmartin, CFA
Portfolio manager