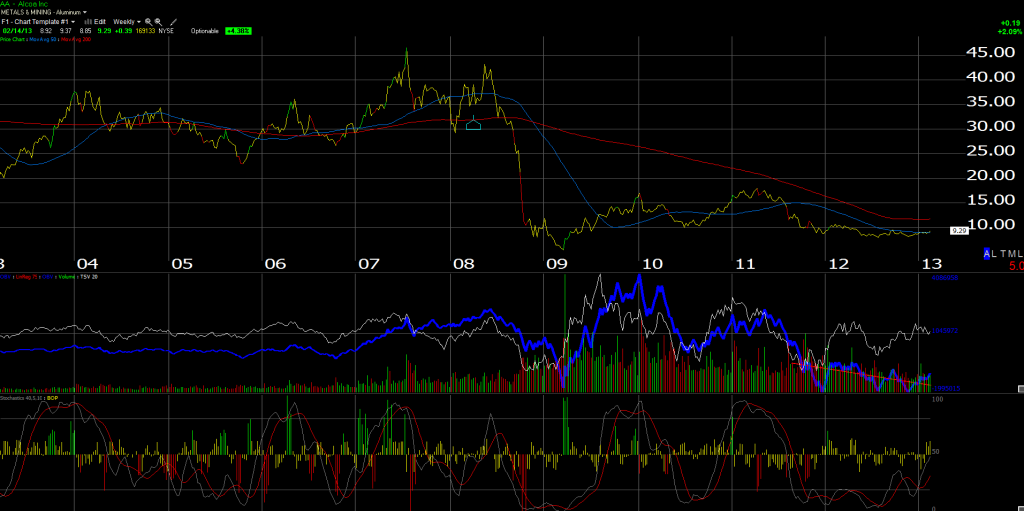 Alcoa's chart is looking like it might be ready to make a move out of its 2-year consolidation. AA was up a whopping 1/2 of 1% in 2012, treading water most of the year, after getting crushed in 2011, falling about 45%. Earnings estimates are still getting trimmed.
The one positive development is that the aluminum futures price on the London Metals Exchange (LME) is starting to show some decent strength, recently trading to $2,200. A move above $2,300 – $2,400 would be a huge positive fundamentally.
Note the all-time high on Alcoa from the chart is up near $50 from mid 2007. Peak earnings on Alcoa was $3.00 per share. For our client accounts, it is a "return of global growth" play. The stock has been a drag on performance for 2 years.