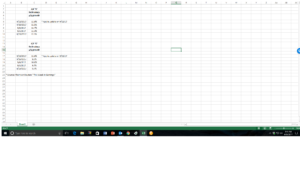 The financial media has made a big deal of Apple's decline in September '17, saying it has been the worst selloff in years.
Given Apple's importance to the Tech food chain and it's massive weight in the SP 500 at 4% of the benchmark, the Apple iPhone update was a big deal this week, and Apple should have additional news forthcoming Monday morning, Sept 25th.
All the good expectations and sentiment around Apple's stock and the Tech sector have now been reversed, which I view as a good thing.
Here was our Tech sector update on September 2nd.
Carter Worth was featured on CNBC's Fast Money last week, raising a note of caution around the sector. See the video here. Carter is a good technician, and it's a good show – it can't be ignored.
So far, the Tech sector estimates are not only not weakening, but still improving.
If you look at the Sept 2nd post, the only quarter where Tech sector estimates were seeing lower revisions was Q2 '18, which is likely when the Apple iPhone 8 sales will start to temper.
This blog could be wrong too – wait for the breakout if you wish to wait for a higher probability entry.
Any tax reform legislation should be a big boon for the tech sector given cash repatriation, and that doesn't seem to be in the market at all. However given President Trump's latest the last week, maybe it is best to assume that doesn't happen at all.
1.) Factset article on Friday, 8/22/17 says "record" number of SP companies volunteering positive revenue guidance (my comment: weak dollar is helping)
2.) Horan Capital notes the still positive market breadth: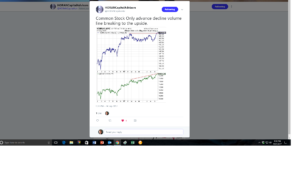 Thanks for reading.